Victor Arboleda, MD, PA - Clearwater, FL
At Victor Arboleda, MD, PA, our priority is to deliver quality care to informed patients in a comfortable and convenient setting.
Quality Care
When you need medical care, you want to turn to a doctor who listens and responds … an experienced doctor who knows his discipline and can effectively diagnose and treat your ailments … a friendly physician who counsels you on the best ways to maintain and improve your health. Dr Arboleda embodies all these qualities. Plus, you benefit from a dedicated team of trained professionals who give you the individualized attention you deserve.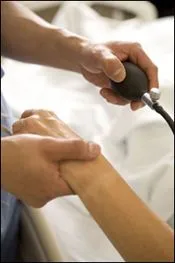 Informed Patients
Dr. Arboleda believes that informed patients are better prepared to make decisions regarding their health and well-being. Therefore we do our best to provide you with information about any conditions you have or symptoms you may be experiencing. Please make sure to visit our patient education page.
Comfortable, Convenient Setting

We strive to make our Clearwater office as efficient and convenient as possible. Our office is located in a new office park conveniently located in central Clearwater. We hope to make your experience comfortable and positive from your first call to the waiting room, through your visit with Dr. Arboleda.
We've created this website for your convenience. The website contains information about Dr. Arboleda's office, including our location, maps, directions, hours, accepted insurances, and office policies. You can even email a request for an appointment right here!
We hope you find this web site useful and invite you to contact us with your questions at any time.