Comfort and convenience are central to the operations of Dr Arboleda's office. To ensure your convenience, below is the information you need about our medical services:



We specialize in prevention, diagnosis, and treatment of the following:
Hyperlipidemia
Hypertension
Diabetes
Pre-op Medical Clearance
Irregular Menses and Menopausal Symptoms
Anxiety and Depression
Migraines
Gastritis / GERD
Coronary Artery Disease
Congestive Heart Failure
Chronic Kidney Disease
Abdominal Pain
Arthritis
Back Pain
---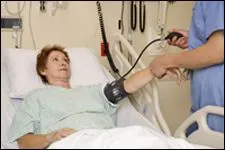 Medical Services
Preventative Annual Physicals
School and Sport Physicals (16 & up)
Pap Smears and Gynecological Exams
Weight Management
Cancer Screening and Prevention
Smoking Cessation
Arrhythmia Evaluation
In-house blood draws
Rapid Flu Testing
Rapid Strep Testing
Pregnancy Testing
TB Testing (PPD)
Adult Immunizations

Influenza
Pneumonia
Tetanus
HPV (Gardasil)
Varicella (Zostavax)

Electrocardiogram
Holter Monitoring
Nerve Conduction Studies (skin surface/non-needle)
Minor Surgical and Dermatological Procedures

Mole Removal
Skin Tag Removal
Wart Removal
Benign Lesion Excision

Pulmonary Function Test
Nebulizer Treatment
Joint Injections
Trigger Point Injections
Joint Aspirations
Please be aware that some services may not be covered by all insurance policies. Please contact our office to inquire about your eligibility for a desired service.